Doctors & Staff
Meet the experienced and friendly doctors and staff who make Family EyeCare Center the leading provider of vision care products and services in Omaha.
---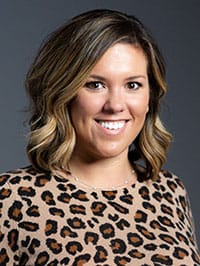 Dr. Michelle Meyer Strawhecker, Optometrist and Owner
Dr. Michelle Meyer Strawhecker is a second-generation eye doctor born and raised in Omaha, NE. She purchased Family EyeCare Center from her father, Dr. Dean Meyer in 2019 after his long dedicated 40-year career.
She received her Bachelor of Science from the University of NE Lincoln followed by her Doctor of Optometry from Arizona College of Optometry. Dr Meyer Strawhecker is a member of the Nebraska Optometric Association and Vision Source. Dr. Meyer Strawhecker takes pride in creating a unique and personalized experience when you come to the office!
When she is not at the office, she is spending precious time with her family, husband, Mike, daughter (Mila age 3), and sons, (Mikey age 2 and Vince age 2 months).
---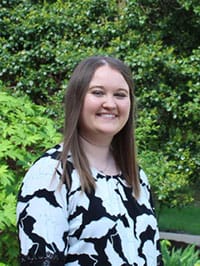 Dr. Meghan Guinotte, Associate Doctor
Introducing our newest Optometrist, Dr. Meghan Guinotte! Dr. Meghan is an Omaha native who earned her bachelor's degree in biology from the University of Nebraska at Omaha before going on to receive her Doctorate of Optometry from the University of Missouri St. Louis in the Spring of 2022.
She brings with her new knowledge and a customized high-quality approach to better the health of every patient she encounters. You and your family will be met with compassion, kindness, and a passion for finding a solution to any of your needs and concerns. Dr. Meghan is excited to meet you and your family and to have each patient on their way to happy and healthy eyes.
When not at the office Dr. Meghan enjoys reading, doing anything she can outside, and spending time with her family and friends including her two dogs, Daisy and Ruby.
---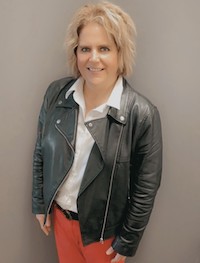 Dr. Carole Linn, Associate Doctor
Dr. Carole Linn graduated from Indiana University School of Optometry in 1995 and prior to that, received her undergraduate degree at the University of Nebraska, Lincoln. She is a member of a Nebraska Optometric Association, the American Optometric Association and participates in the Women's Philanthropic educational organization.
Dr. Linn specializes in hard contact and scleral contact lenses. She was born and raised in Omaha, Nebraska and takes pride in serving the community she grew up in. Dr. Linn's family includes her husband, Dave, their daughter, Mckenna, and bonus sons, Matt and Mike. And let's not forget beautiful granddaughters that light up every room! Dr. Linn enjoys quality time with her two dogs, Shamrock and Ladybug, playing volleyball, bowling, cooking and crafts.
Dr. Linn is excited to meet you and your family and wants to ensure every patient is on the path to achieving happy and healthy eyes.
---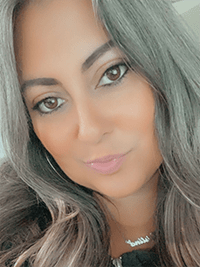 Kristina Lozano-Gomez, Office Manager
Kristina joined the world of optics in 2015. She has over 25 years of Customer Service and over 15 years of leadership and management. She is well versed in all things optical from, adjustments, frame styling, she selects the perfect lens for your lifestyle, she assists the doctors with patient care and pretesting. She will also greet you at the front desk and help you get checked in for your appointment. People are her passion, along with training and development. She leads our team with high energy and positivity and creates an enthusiastic, patient-focused environment.
Kristina and her husband, Efraen have five children together, Jaya, Vanessa, Erick, Tre', and Christian, who keep them very busy with all their extra circular activities. Kristina is very involved with church where she helps with the youth and womens ministry. She is dedicated to making a positive impact on her community.
---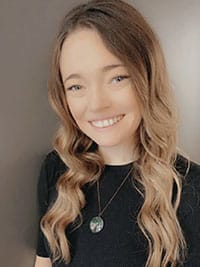 Hayley O'Dell, Front Desk Administrator and Insurance Coordinator
Hayley is one of the first friendly faces that will greet you as you enter Family EyeCare Center. She strives to make every patient interaction exceptional. Hayley has three years of optical experience and 12 years of customer service background; she also has experience with both insurance billing and scheduling. Her 10 years plus in caregiving compliments her role.
Outside of the practice, Hayley spends a lot of time outdoors -wildlife, hiking, and camping with her family, friends, and dog, Tasia. Hayley also enjoys painting, drawing, and cooking.
---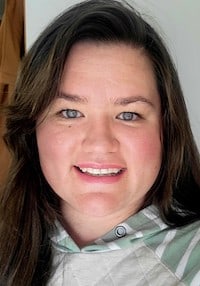 Ashlee Trentmann, Billing Specialist
Ashlee was born and raised in Western Nebraska where she spent many years traveling and training horses. She began her career in Optometry six years ago as an eyewear specialist and quickly gained knowledge of other positions within the profession. Ashlee joins our team with awareness of all roles within the office, including technician, optician, billing and management.
In May of 2022, she and her husband moved to Alabama where she remotely manages insurance billing and credentialing. Her passion and experience for eye care is visible in her detail-oriented manner!
---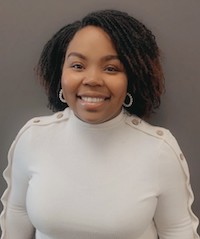 Jessica, Lead Optician
Jessica is a born and raised Texas girl. Her and her husband Kevin have two beautiful children, Kevin and Indie. They are new to the Nebraska area and are excited to build a life here. Out of the office, Jessica enjoys cycling through Omaha, and baking amazing treats for people she cares for, "It's her love language."
Jessica began her journey in the optical world in 2015. Her expertise and passion are getting to know what the patient needs and fulling those needs. She will definitely find you and your family the best frame and lens options to enhance your look and lifestyle. She has learned all aspects of the optical world from optician to technician. She prides herself on focusing and creating the best patient experience for each and every patient. She is excited to learn what styles fit you!
---